realnation.freeforums.org
realnation.tk
sign up with real names.
the forums is not about gaming but does have a gaming discussion section of ALL popular consoles.
the forums also has discussions about the real world.
governments etc...
Why am I making a site based off real world.
Well gaming sites tend to fall more quickly.
having multiple discussions will surely give a somewhat advantage.
I have gfx sections up.
Gfx tutorials for those who want to learn more.
Soon there will be applications for gfx student, gfx team, moderator and so on.
I chose free forums because it looks way more professional then forumotion.
If you don't sign up with a real name and with like paradox name, deadlyunits name then the site has a automatic system thing where it deletes user with unknown names.
also I was able to activate the WARNING button in posts.
when someone breaks a rule when posting I cans end them a warning and the warning will appear in their user profile.
So you always want to check your profile unlike forumotion you dont need to touch it often.
I hope to see you guys on there.
My name on there is colored in red. jpcarvalhoooo
PM me who you are and from which site you came from.
I'm going to invest on the site.
Thanks for reading

My Latest Art.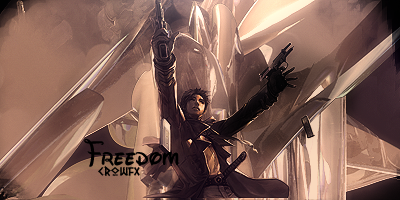 Click Here To Get Every Gamesave Made By Myself ExTiinXioN
Click Here To View Who Hacked PSN
Quote :

[17:05:35] -_-I3eA$t M0d3-_- : Im fucking horney wet and loose
[17:25:21] ExTiinXion is Disconnected on Sun Apr 24, 2011 5:08 pm
Quote :

[20:46:06] -_-I3eA$t M0d3-_- : ExTiinXion watz good honey bun
[20:46:10] ExTiinXion is Disconnected on Sun May 15, 2011 8:46 pm

"Time just has its way with victims, who are too blind to see the end. And now the end is in arm's length. Time isn't forever and I guess we all have to grow as a person at one point or another. It's a stupid fact of life, but we all have to do it, believe it or not." - zkobman
Have A Good Life Bro. Gonna Miss You.